Beton.Gemütlichkeit
For 24 hours, the directors Anaïs D. Mauptit and Rafael Ossami Saidy together with local collaborators irritate the sealed surfaces of the planning district Europaviertel, make it really cosy and invite passers-by and visitors cordially to their place. What is usually reserved for the private room is openly shared here: Installations, radio broadcasts and actions imagine an alternative urban space for one day and one night.
Konzept und Regie
Anaïs D. Mauptit, Rafael Ossami Saidy
Ausstattung
Sofia Falsone, Sangyeon Lee
Radio Beton
Benjamin Junghans, Leo Röcker, Philine Reimer
Performance
Gemütlichkeitswütige Bürger*innen und häusliche Akteur*innen der Stadt
Freitag, 24. Juli, 12:00 Uhr bis
Samstag, 25. Juli, 12:00 Uhr
Europaviertel
The project Beton.Gemütlichkeit will turn the Europaviertel in Stuttgart into the nucleus of cosiness for DIE IRRITIERTE STADT – and that is why we need you! How have you been in the last weeks, which quarantine type have you discovered in you? Let us know and become a co-creator* of our performance in July with your answers. Choose one of the categories below and let us share your personal view on this strange time.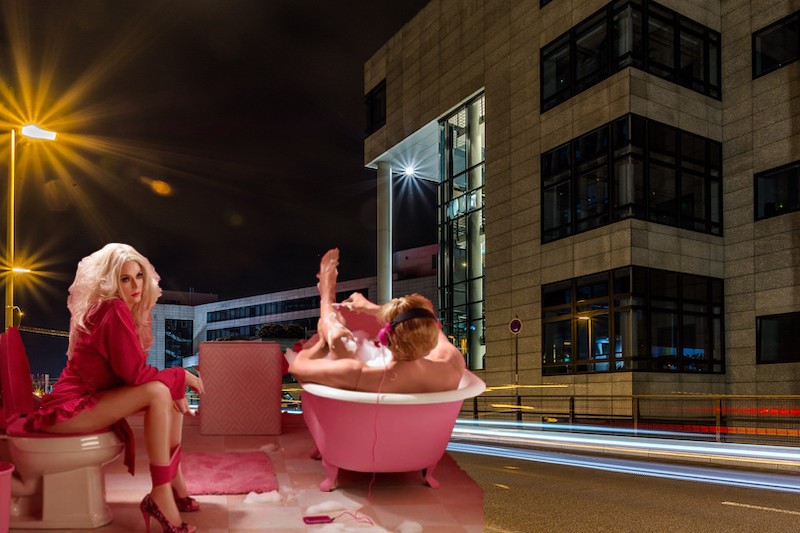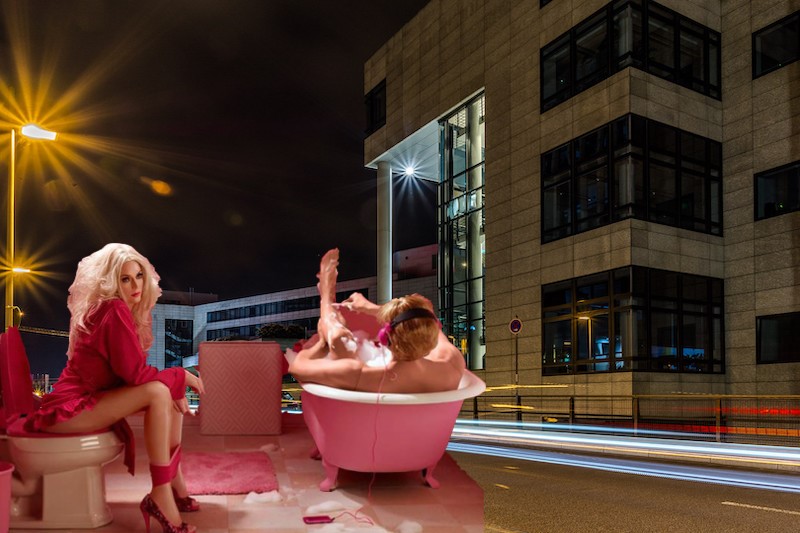 Mehr Informationen
For a period of 24 hours, the directors Anaïs D. Mauptit and Rafael Ossami Saidy will be set up comfortably in Stuttgart's planned district Europaviertel around Pariser Platz. Visitors are invited to experience live installations for a day and a night, but also to discover unexpected cosy corners in urban space. The activities are flanked by the "concrete radio", which can be freely received during this period. Music, interviews with the city's actors, recorded texts and other contributions or fragments of radio plays will be broadcast.
With their project Beton.Gemütlichkeit, Anaïs D. Mauptit and Rafael Ossami Saidy want to finally turn public space into a nucleus of cosiness!
Under this premise, their 24-hour-durational Beton.Gemütlichkeit deals with the question to what extent Stuttgart's public urban space is a place where "Gemütlichkeit" (cosiness) can take place for the people who visit, live in and walk through it. After all, "Gemütlichkeit" was and is usually forced into the interiors of houses or made into a consumer good in the upper to upper price range.
Visitors to Beton.Gemütlichkeit will discover several installations and dioramas in the Europaviertel/Pariser Platz that bring into the public space what would otherwise be banished to the domestic shelter: Tranquility and concentration, tenderness and intimacy, laziness, letting go, removing make-up, being for oneself and getting things done that one can't otherwise do.
These performative dioramas of coziness simply take their place and, ideally, stimulate the viewer to re-appropriate the city, the urban space. The exploration of the comfortably designed Europaviertel is completed by a 24-hour radio stream on the "Betonradio", which can be received with a smartphone, but also audibly over loudspeakers in parts of the quarter.
Rafael Ossami Saidy
Rafael Ossami Saidy was born in Berlin-Neukölln in 1990. He began his studies of philosophy and history at the Free University of Berlin (FU), which he completed with a Bachelor of Arts degree in 2014. Rafael Ossami Saidy is currently studying directing at the Akademie für Darstellende Kunst Baden-Württemberg in Christof Nel's class during his graduation year. Since November 2019, he has been a scholarship holder of the "Akademie Musiktheater Heute" (AMH) in the directing section of the Deutsche Bank Foundation.
His special interest as a director lies in the interfaces between spoken theater, dance, and installation. This is reflected in works such as Something in a Drugstore and Hedda Gabler, which were shown at the FURORE! theater festival in 2018, or in the film Ein Volksfeind (An Enemy of the People), made at the Baden-Württemberg Film Academy and with an international premiere in November 2019 at the Bilbao International Zinema School Fest.
Rafael Ossami Saidy's play Die Hausherren won first place in the Bochum playwright's prize "Spiel.Frei.Gabe". The world premiere will take place in the Prinzregenttheater Bochum.
Anaïs D. Mauptit
studied acting at the renowned Cours Florent acting school in Paris (2011). She staged her final production, which was shown at the Théâtre du Nord-Ouest, herself. She then completed a Franco-German degree in literature and linguistics at the University of Bonn in cooperation with the Sorbonne IV in Paris. From 2015 to 2017 she worked as assistant director at the Stadttheater Bonn, where she staged The Customer is King Ubu and her play development by Vin Rouge about the attacks in Paris in 2015.
Since 2017 she has been studying directing at the Academy of Performing Arts Baden-Württemberg (ADK) in the class of Christina Rast. In 2018 she made the documentary Der Mann, der schneller als sein Schatten fuhr (The Man Who Drives Faster than His Shadow) with homeless people. As part of her studies she created the biographical project Vergiss mich endlich, Blöde Sau about the tenderness of the digital world and the production Penthesilea after Heinrich von Kleist. Anaïs D. Mauptit is interested in works that combine theatre, dance and music and works multilingually. Her final production is planned for the end of 2020 at the Badisches Staatstheater Karlsruhe.