Basketball
The gymnasium is a theatre. People come full of expectations, experience enthusiasm, disappointment and much more. Two teams move in basketball at the same time lightly and energetically to almost brutal. Where everyday experiences shift more and more into digital space, Basketball evokes the body and the collective experience. Lam Lai composes a piece for dancers and athletes between training and theatre, between competition and choreography.
Komposition & künstlerische Leitung: Lam Lai
Choreographie: Smadar Goshen
Tänzer*innen: Eva Baumann
Angélica Topfstedt
Petra Stransky
Basketballspieler: Thomas Krebser, Till Obermüller, Frantisek Zernich
Sonntag, 26. Juli 2020
13:15 und 15:00 Uhr
Ort: Jugendhaus Nord
HINWEIS:
Nach Rücksprache mit dem Wetterdienst bleibt am Nachmittag zu jeder Zeit ein gewisses und auch kurzfristig nicht präzise vorhersehbares Schauer-Risiko. Daher belassen wir die Spiel-Zeiten wie angegeben, Ihre bestellten Karten gelten genau für die angegebene Uhrzeit. Bitte stellen Sie sich ggf. auf eine kurze Wartezeit ein, falls just in dem Moment ein kurzer Schauer vorüberziehen sollte.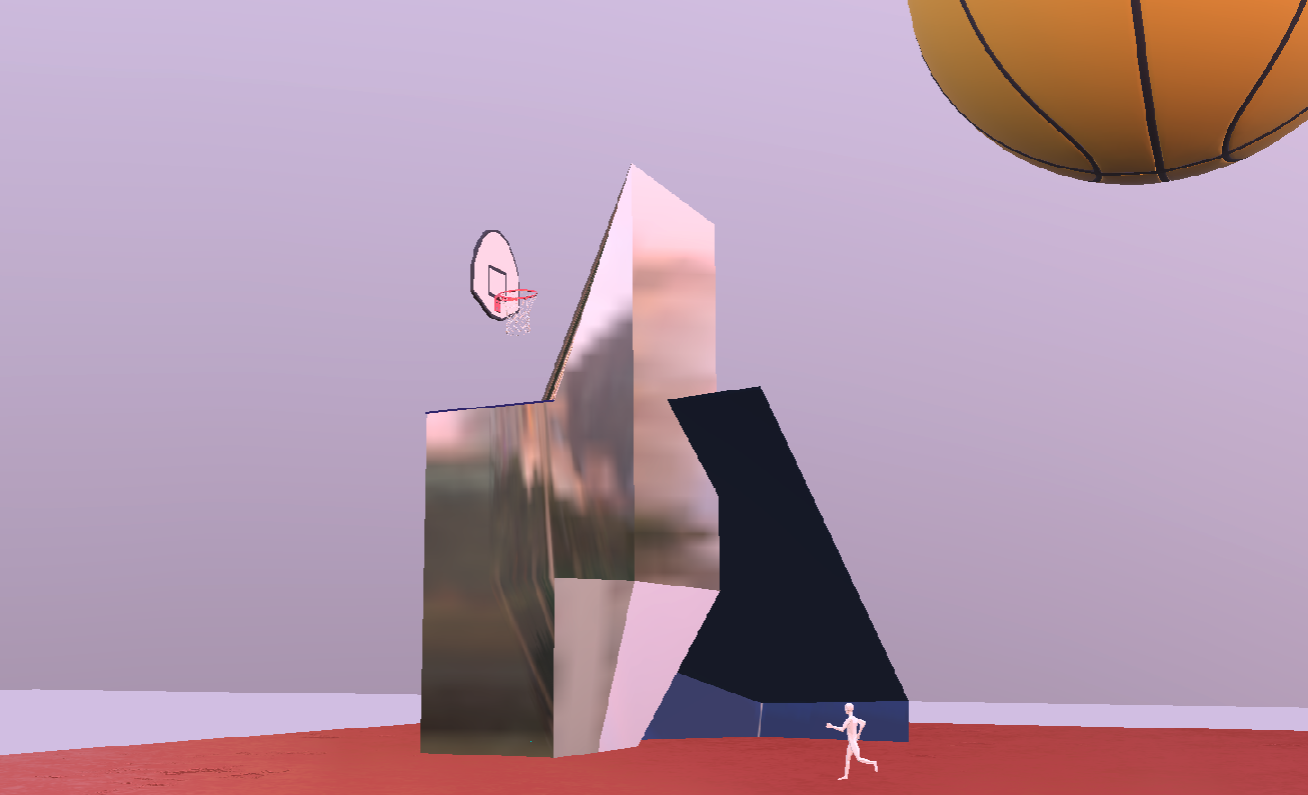 Mehr Informationen
From Lam Lai's perspective, a sports hall is »another theatre stage, a place where people can physically feel the enthusiasm of other people». Because the enthusiastic shouts of others »make the eardrum vibrate. And you unintentionally come into contact with other people. However, considering that our lives are becoming increasingly digitalised, this analogue reality can seem as far away as any memories of the past in one's own life».
For Lam Lai, basketball is an excellent example of a »space» in which, both in a narrow and figurative sense, several quite ambiguous realities collide. Fascinated by this parallel to everyday life, Lam Lai explores in her project Basketball with dancers and basketball players in the formation 3+3 visions of a possible future that could result from the forced disappearance of sports halls. Since the sports hall, according to Lam Lai, is »a place where the joy of the vitality of encounter only seems to flare up in harmony with its extremely fragile condensations».
In the ideal case, three basketball players interested in art and a referee meet three dancers and/or performers. Lam Lai hopes that the meeting of the sports and the art team will lead to completely new movement patterns: »When the dancers meet the athletes with their high technical level, the absurd movements of the dancers could stimulate the athletes to react in their own way with absurd movements. »I hope for these beautiful moments.» And for this Lam Lai composes a kind of soundscape – as a supplement or as a contrast.
Lam Lai
Lam Lai was born in Hong Kong. She currently works in Europe and Hong Kong. She completed her composition studies (master's degree) at the Hong Kong Academy for Performing Arts. She then attended further seminars in composition and electronic music at the Royal Conservatory of Music in The Hague. Since graduating, she has worked as a composer and performer of electronic music. At the same time she was artist-in-residence at the Veenfabriek Music Theatre in the Netherlands. In her artistic practice she generally explores alternative social and cultural perspectives, often related to people's behaviour in and towards everyday activities. An important aspect for Lam Lai is the influence of technology on individuals and groups. The transfer of ideas to platforms for social cooperation is an important part of Lam Lai's artistic practice. As part of the 02022020.SPACE project, she organized a global live streaming event with artists from over 30 cities in response to the palindrome date 02-02-2020.